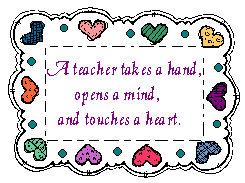 So you want to know a little bit about me?
Well, here goes! Yes, I am a teacher, an elementary teacher!
Presently I'm teaching 3rd grade, and I've taught
all 20 years of my career at the same school, in the small,
southern hometown where I've lived my entire life!
Teaching is my life, along with being a wife and mother of two,
sweet daughters! Anyone who knows me pretty well will
tell you I love the profession I chose! There are some days
when I'm not sure what's the right thing to do in a certain
situation, but I just handle things the best way common sense
tells me to.That's part of being a teacher, making decisions!
Prayer always helps too! It's always comforting to remember, " I can do all things through Christ, which strengthens me!"
  The book, Chicken Soup For the Soul,
has a story about teachers that truly gives others
insight as to what a teacher really is.
Let me share some of John W. Schlatter's thoughts with you.
His essay is called, "I Am A Teacher."

"I Am A Teacher."
I am a teacher.
  I have been many people in many places.
  I am Aesop and Hans Christian Anderson
revealing truth through countless stories.
  (I love to read to my boys and girls!)
  Throughout the course of a day I have been
called upon to be an actor, friend, nurse, doctor,
coach, finder of lost articles, money lender, psychologist,
substitute parent, salesman, politician and a keeper of the faith.
  I am a paradox. I speak loudest when I listen the most.
My greatest gifts are in what I am willing to
appreciatively receive from my students.
  Material wealth is not one of my goals,
but I am a full-time treasure seeker in my quest
for new opportunities for my students to use their
talents and in my constant search for those talents
that sometimes lie buried in self-defeat.
  I am the most fortunate of all who labor.
  A doctor is allowed to usher life
into the world in one magic moment.
I am allowed to see that life is reborn each day
with new questions, ideas and friendships!
  An architect knows that if he builds with care,
his structure may stand for centuries.
A teacher knows that if he/she builds with love and truth,
what he/she builds will last forever!
  And who do I have to thank for this wonderful life
I am so fortunate to experience,
but you the public, the parents.
For you have done me the great honor to entrust to me
your greatest contribution to eternity, your children.
  And so I have a past that is rich in memories.
I have a present that is a challenge
(that's putting it mildly!), adventurous and fun,
because I am allowed to spend my days with the future!
  I am a teacher.................and I thank God for it every day.
  Thanks to John W. Schlatter for putting my thoughts
so beautifully into words.
If you're a teacher I'm sure you'll agree!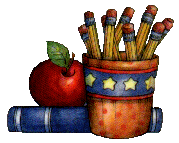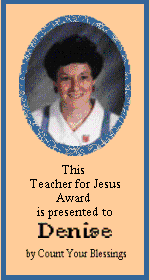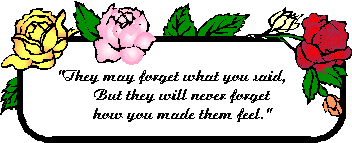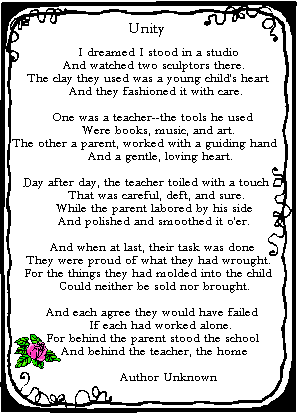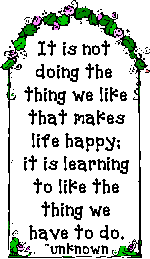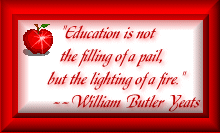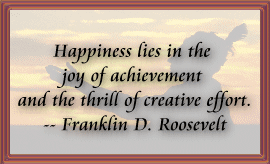 A scripture that I love says,
"I will teach you the good and the right way."
I Samuel 12:23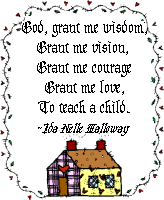 Another favorite one that applies to teaching is found in
Proverbs 1:5
"A wise man will hear, and will increase learning;
and a man of understanding shall attain unto wise counsels..."

Also, Proverbs 3:13,
"Happy is the man that findeth wisdom,
and the man that getteth understanding."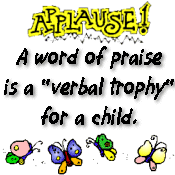 The Bible has a lot to say about teaching,
learning and instruction, so refer to it regularly,
and you'll have a wonderful resource to guide you!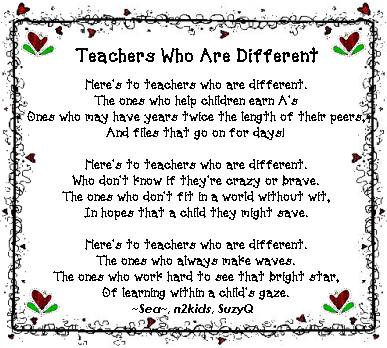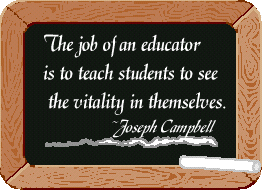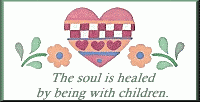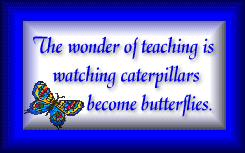 "A Teacher's Prayer"
"Each time, before I face my class, I hesitate awhile,
And ask the Father, "Help me Lord,to understand each child."
Help me to see in every one a precious soul most dear,
And may I lead that child through paths of wonder--not of fear.
Dear Father, as they look to me for Christian guidance true,
I look to thee and humbly ask that thou wilt teach me too."
Author Unknown
Proverbs 8:10
"Receive my instruction, and not silver;
and knowledge rather than choice gold."
Proverbs 8:33
"Hear instruction, and be wise, and refuse it not."
Proverbs 15:
"A merry heart maketh a cheerful countenance:
but by sorrow of the heart the spirit is broken.
The heart of him that hath understanding seeketh knowledge:
but the mouth of fools feedeth on foolishness."(verses 13 and 14)
Proverbs 16:3
"Commit thy works unto the Lord,
and thy thoughts shall be established."
Proverbs is my favorite book of the Bible,
because there's so much good advice for living
in this part of God's Word. Anyone seeking a
road map for living would be wise to read Proverbs!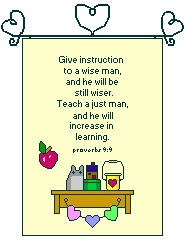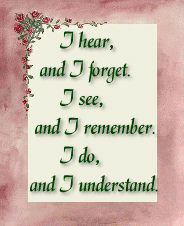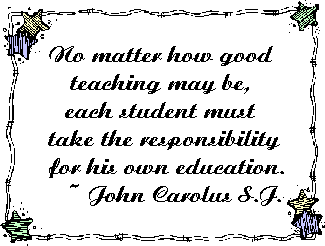 "Well, as you can tell by now my heart is immersed
in teaching and all that goes with it! I am a TEACHER!
No one ever said it would be easy, but no job is all the time!"
I hope all who visit this page will be encouraged to do the best
you can at whatever you choose to do with your life!
God called me to teach, and I'm so glad He did!
Thanks for visiting my page!
In Christian Love,
Denise

Remember, "The most precious things in life aren't things
.....they're children, the future of all mankind!"