Cats are fluffy angels in disguise!
Welcome to my page for all CAT LOVERS! I have been crazy about cats all of my life! I remember my first cat was a white Persian named TitTat when I was just a little girl. Then came Spooky (all black), Thomasina (orange tiger striped), Smoky (a gray), Callie (a calico), Mr.Priss (a gray striped), Thomas (orange tiger striped), Cotton(white with gorgeous, blue eyes), Tiger (orange tiger striped), Mr.Kitty (orange tiger striped), and now the most recent additions to the family:

Miss Prissy (gray-white) and Miss PuddyTat (black-white)! As you can tell I've had my share of furry friends! I don't know how many kittens I've given away over the years, but I know it's too many to even venture a guess! Enjoy this page and the "kitty links" that follow! If you like my page just e-mail me at: dbenson@panola.com
Miss PuddyTat just can't seem to decide which way to go to chase that poor little mouse! My PuddyTat is one sweet, very loving kitty!

Some people think cats are good-for-nothing,'cause they sleep a lot. Well, as a cat lover I disagree! Cats sleep after ripping and romping around the house. They get tired just like we do!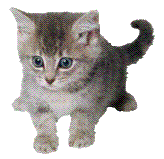 Links that'll make you purr:

HIDEE CAT LOVER
TIMNA & WOOSEL'S HOMEPAGE
CAT LOVER'S PAGE
CATSTUFF
CLEO'S SCRATCHING POST
CYBER CAT GALLERY
CAT FANCIER'S HOME PAGE
JESSICATS HOME PAGE
LAL CAT ARCHIVE
THE TRADITIONAL CAT ASSOCIATION HOME PAGE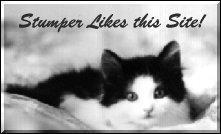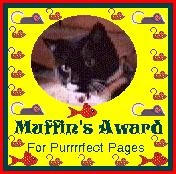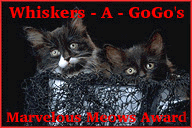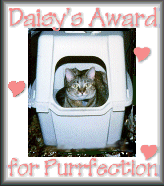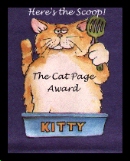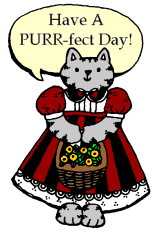 Now that I've got your attention, how about some of that tuna fish in the frig? You know how much I love it,and you love me, right?

One reason people prefer cats is we know how to keep ourselves clean!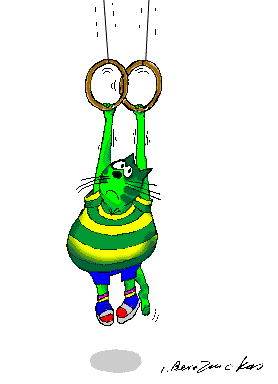 Cats have 9 lives,'cause they know how to hang on
when they're at the end of a rope!
Hang on,kitty, help is on the way!!!!!!!!





Cats love boxes and grocery sacks to play in. We don't have to have expensive toys!


What is it about toilets that cats love? If I forget to put the lid down my 2 curious kitties always want to put their paws in and splash and play!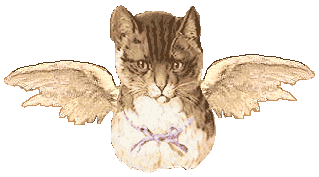 Don't you know cats go to heaven too? Even with 9 lives we still need guardian angels, just like common folks!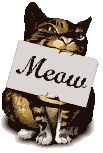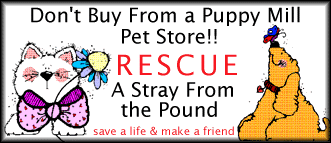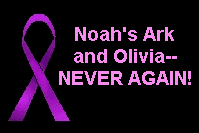 Cats rule. Dogs drool. No slobber dripping on everything!




"Cute,Cuddly Cats"
Cats are pets that are number one!
       These soft, furry creatures like to frolic and run.
       Cats like love and personal attention;
       In return, they purr and cuddle in too many ways to mention!
       Just watching my cats rip, romp, and play
       Keeps me entertained and laughing each day!
       They're mischievous,sly,and really quite smart,
       Yes, kitties have a very special place in my heart!
        If you're a cat lover and owner like me
        I'm sure you feel cats are wonderful, agree?
        The Bible says,"....the greatest of these is love,"
( 1Corinthians 13:15)
        And my cats lift me up like the wings of a dove!
DBenson '98
       This poem is lovingly dedicated to my two little "fur babies",
Miss Prissy and Miss PuddyTat.